Lingerie Briefs ~ by Ellen Lewis – Lingerie industry experts & blog
BY ASI EFROS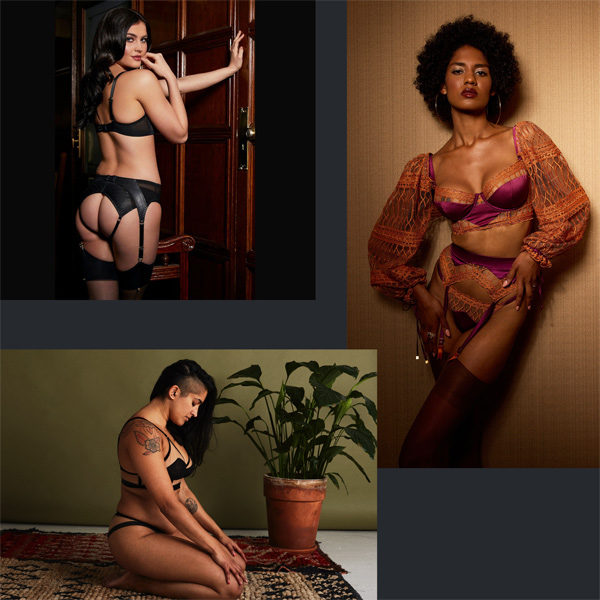 Lingerie Designers are the most creative, hardworking, knowledgeable, and humble people I know. We rarely see their faces or know their names. The Intimate Talks Interview Series was created to bring their efforts forward and tell the most intimate stories of lingerie creation, which usually remain hidden. 
Three remarkable UK-based luxury lingerie brands: Something Wicked, Studio Pia, and The Underargument are featured in this episode. These brands carry a powerful message of creativity, craftsmanship, inclusivity, empowerment, and eco-consciousness.
The Intimate Talks Interview Series was launched at Curve Connect in September of 2020. Since then, the process of recording the interviews has been immensely enriching and inspiring.
I'm eternally grateful to everyone who shared their stories. Each conversation highlighted their inner beauty, revealed fascinating details of their upbringing, drew a picture of their era, brought to light their life obsessions, and made known their desires.
To watch more videos, visit the Intimate Talks Interview Series on YouTube.
See more articles by Asi Efros HERE.
Contact:
Email: asiefros@gmail.com
Instagram: @asiefros
917.373.4339

The post The Intimate Talks Series – Three Remarkable Luxury Lingerie Brands appeared first on Lingerie Briefs ~ by Ellen Lewis.
Original source: https://lingeriebriefs.com/2022/02/21/the-intimate-talks-series-three-remarkable-luxury-lingerie-brands/