Lingerie Briefs ~ by Ellen Lewis – Lingerie industry experts & blog
By ELLEN LEWIS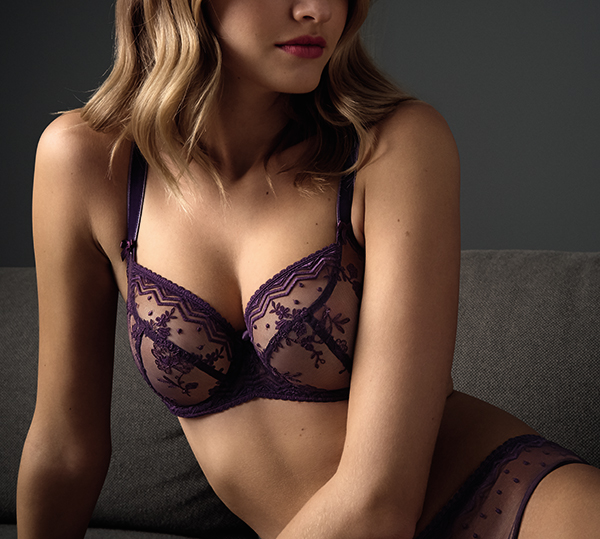 I have never had anyone named after me, let alone a bra. So, when Empreinte launched the Ellen bra for winter 2021, I decided to believe that perhaps, I was the inspiration (even though I know this is completely false). So why the tall tale? Because the Empreinte brand emulates exactly who I strive to be; a lover of artistry, a purveyor of quality and a pursuer of intelligence. I've been following and wearing the brand since I first discovered their unique fit in 2009. The synthesis of French craftsmanship and technical innovation is manna for my body. Their mission to "give women the freedom to enjoy their bodies" is a promise to generations of large breasted women who today, unlike me in my youth, have the opportunity to bask in beautiful lingerie.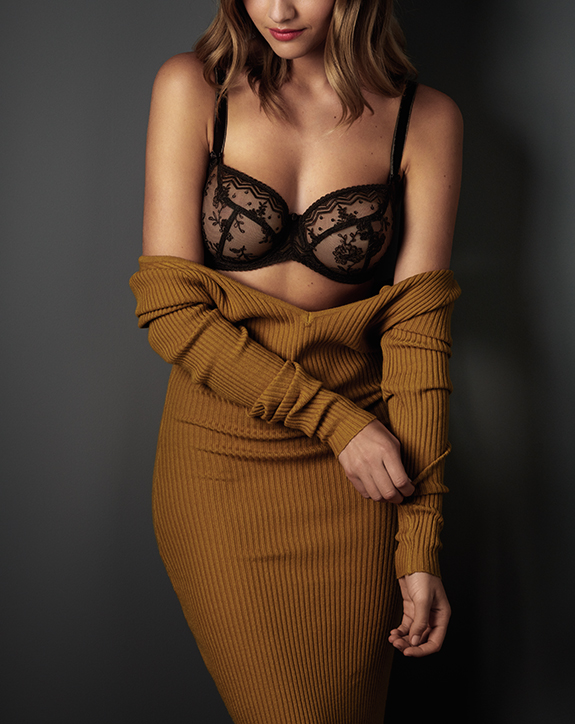 The Ellen demi bra is a stunning example of Empreinte's expertise. It is a mélange of textures including a merger of a traditional posy of roses with a graphic zigzag embroidery on a dotted tulle. This intricate pattern is trimmed with velvet, satin buttons, and scalloped lace. This combination engenders a very modern interpretation of French savoir faire.  Engineered with the multitude of construction details for which the brand is known, this style fits 32-42. C-G. It's the Empreinte algorithm: an amalgam of Picasso and Einstein, an indefinable chemistry that raises a product to a standard of excellence.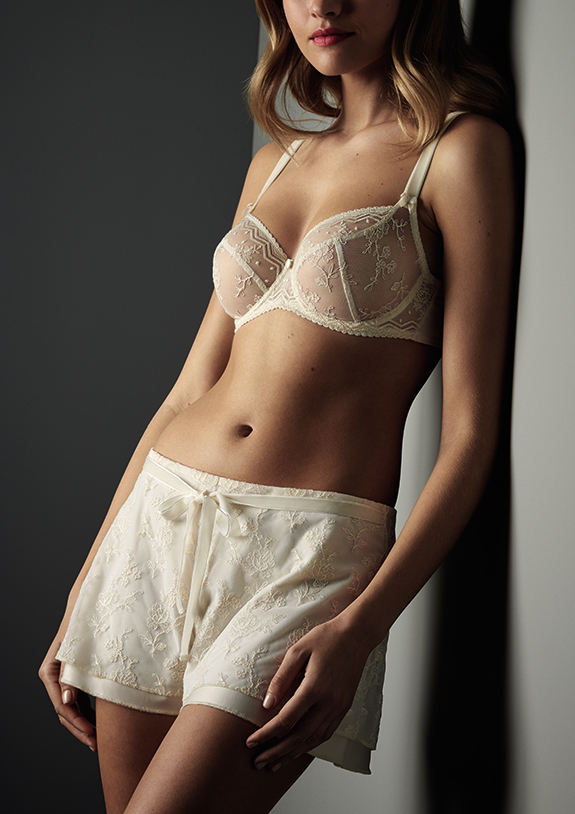 "Design is Intelligence Made Beautiful" Aline Wheeler
See other Empreinte Collections in their Spotlight

The post The Ellen Bra by Empreinte Lingerie appeared first on Lingerie Briefs ~ by Ellen Lewis.
Original source: https://lingeriebriefs.com/2021/12/13/the-ellen-bra-by-empreinte-lingerie/