Lingerie Briefs ~ by Ellen Lewis – Lingerie industry experts & blog
By BECKY YEE
Curve-New York which returned to the Javits Center in February, brought in some new innovations and ways to tease the buyers with new items from their collection at the burlesque salon.  We caught up with Samantha Rose, the mastermind behind bringing more interactive highly shareable moments to tease the social media crowd with the excitement of curve. It should be noted that this showcase was originally scheduled for two days. However, due to its popularity additional brands requested stage time.
Can you introduce yourself and tell us what you do at Curve?
I am the social media coordinator for Curve mostly focusing on our Instagram content while also assisting with marketing, visitor promotions and overall planning for the show.
How did you come up with the idea?
I'm very inspired by close friends of mine in the burlesque and showgirl space so when the team was brainstorming for our NY show I brought up the idea of having a performance worked into the show. After discussing further we fleshed out the idea to make the performance an all day event and to get some brands involved with the main idea being the booth would be interactive and "instagramable". "With the help of Kirsten Griffin the name "The Boudoir" was chosen and our inspiration for the space itself was to make it feel like our model, Pearls Daily, was getting ready in her boudoir."
What did you want to achieve with this concept?
Ultimately the goal was to connect with the buyers walking the floor and create excitement. Having the lingerie on a model is always a plus for attendees to see how the pieces look on a body but the dancing and posing of burlesque lent an entirely new perspective and served as a way for attendees to enjoy a performance, to take photos and get inspired by lingerie in a whole new way.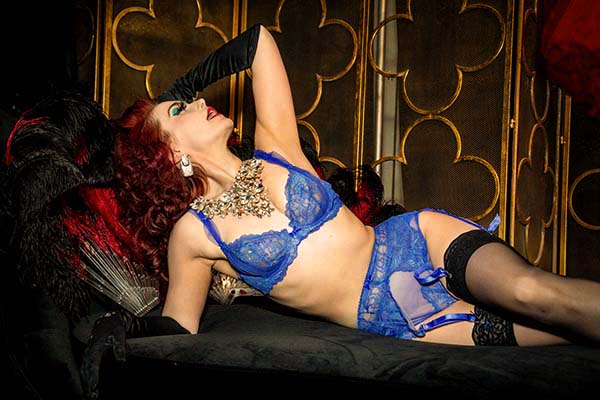 Dita Von Teese
How many outfits did you have for each brand?
Each brand was a little different but we planned to have 3-6 outfits per brand per 3 hour time block to keep things exciting!
What responses have you heard from buyers re: burlesque salon?
Response not only from buyers but from brands has been overwhelmingly positive. I loved seeing everyone stop by and not only get excited about the styles Pearls was wearing but also connecting with her and with each other. There's a lot to see and do at trade shows but something like a burlesque performance is a little surprise that can brighten up your day and I'm really proud to say we did just that.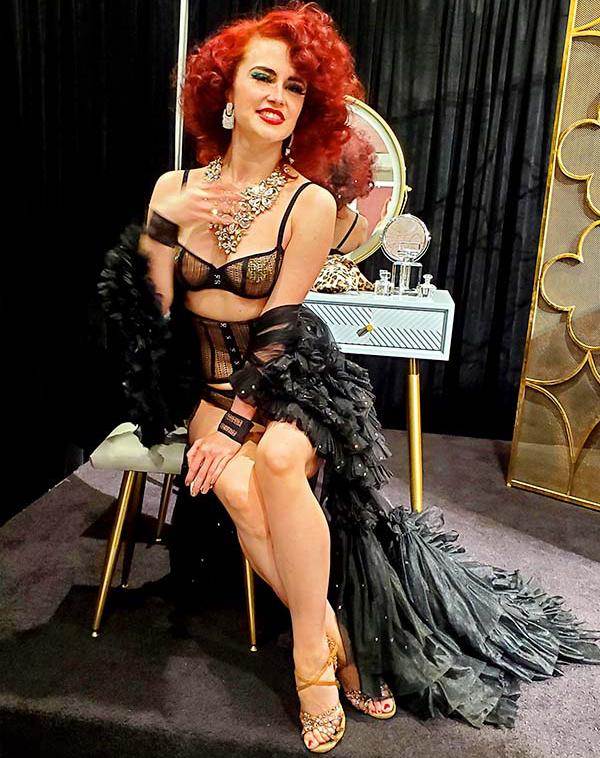 Chantal Thomass
Why did you pick Pearls daily?
 Pearls was an obvious choice to collaborate with because she's not only a stellar and dynamic dancer and actress but she also exudes a bright and magnetic energy that I knew would capture the attention of attendees. She easily embodied each brand as soon as she wore the looks and even put her own spin on them by styling lingerie with her own burlesque accessories which was inspiring for many to see.
Anything else you want to share about the burlesque salon?
Boudoir shoots are becoming increasingly popular as well as the return of sexy styles now that we're back to going out, dating and getting dolled up. Burlesque felt like the perfect compliment to this movement and I think a lot of boutique owners saw value in seeing lingerie modeled in this way and I hope that it also inspired some styling, events and purchasing ideas.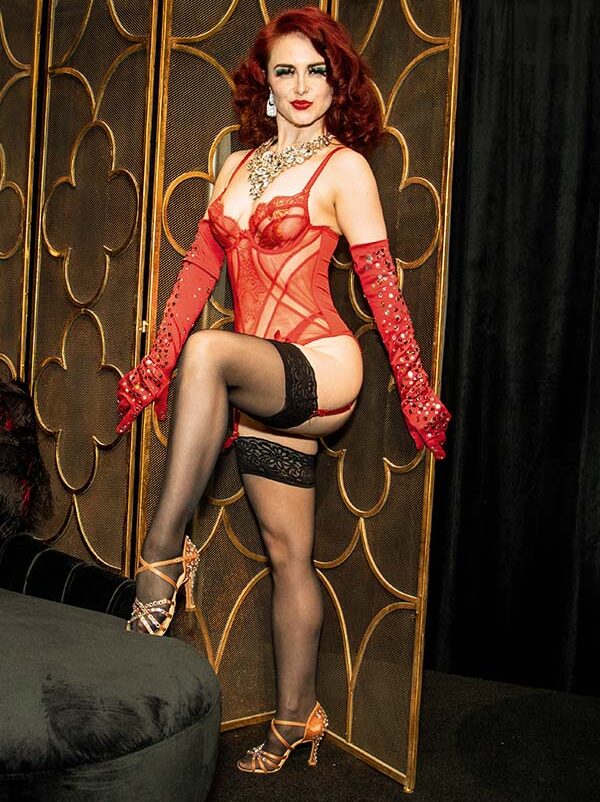 Dita Von Teese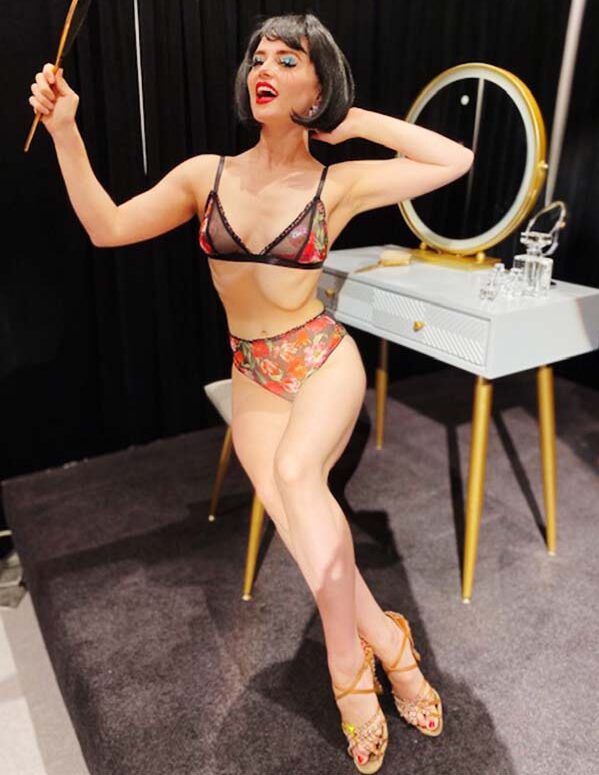 Fishbelly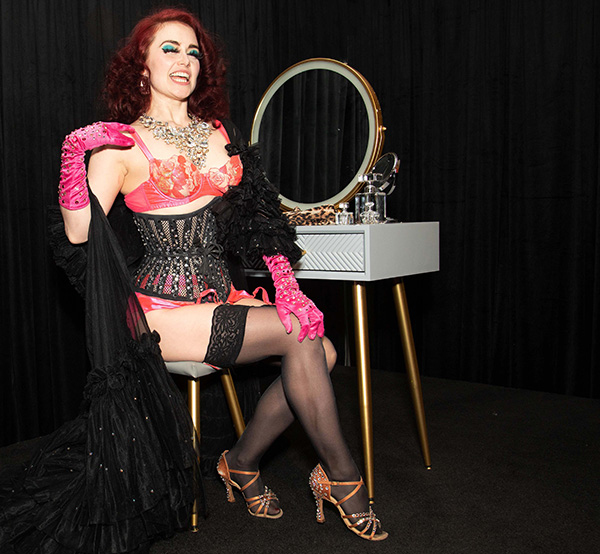 Dita Von Teese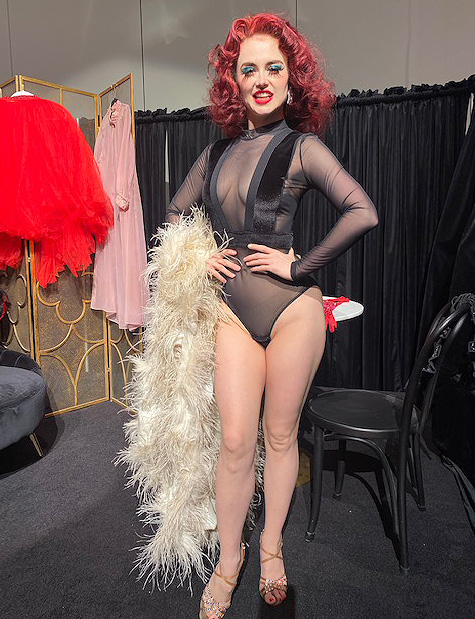 Undress Code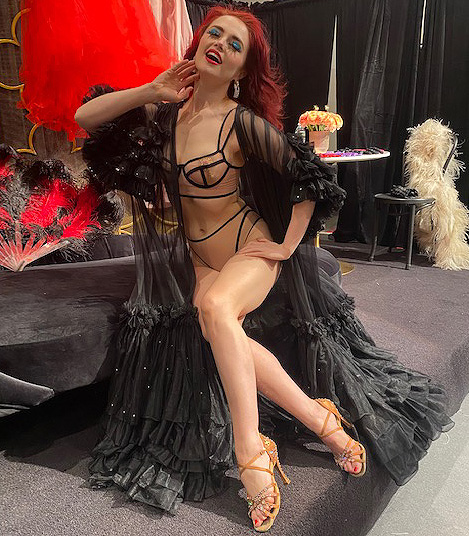 Undress Code
See other stories and photos by Becky Yee here

The post Tease Me Please! Curve Burlesque Salon appeared first on Lingerie Briefs ~ by Ellen Lewis.
Original source: https://lingeriebriefs.com/2022/03/16/tease-me-please-curve-burlesque-salon/