Lingerie Briefs ~ by Ellen Lewis – Lingerie industry experts & blog
By Tess DiNapoli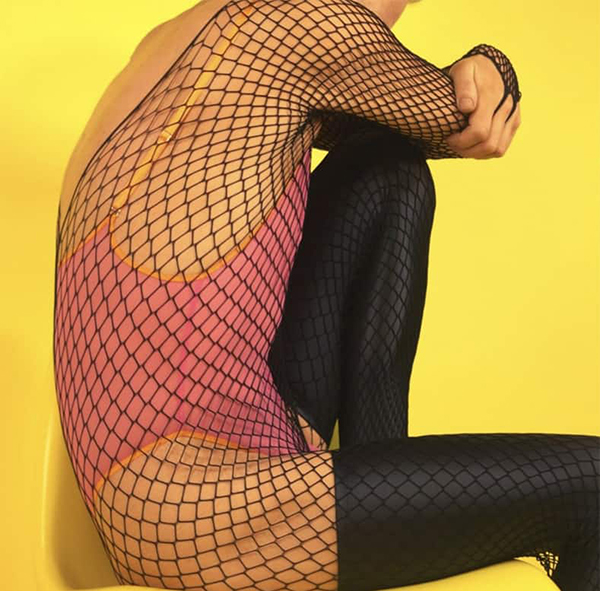 The relationship between men and lingerie has always been interesting. The more modern view is that lingerie is empowering to women and invokes a deep sense of female self-worth. And while that still holds true for women, men also have evolving views on lingerie, as the intention behind lingerie has certainly shifted over the years and centuries.
Conflicting Roles
Looking back at the history of lingerie, it's interesting to find that open-crotch underwear was the norm for women in the 1800s. At the time, men wore closed crotch underwear.
When women started to wear closed-crotch underwear, believe it or not, that symbolized their sexual availability because it was a break from tradition and was meant to be seen by men. Thus, in the early 1900s, lingerie was intended to be seen as breaking new ground.
As the suffragette movement took hold, there were conflicting gender roles. Lingerie was a sign of those conflicting gender relations. On the one hand, you had the "new woman," and on the other, lingerie projected a more classic feminine image that enhanced their bodies.
Lingerie and Underwear Evolved
The next step in this evolution is that lingerie and underwear became deliberately labeled as male and female. Delicate fabrics and ornamentation were designed for women and cotton and other more practical fabrics were for men.
Lingerie then became a status symbol, as it could only be afforded by the few (similar to high-end lingerie today). Into the 50s, you continued to see innovations spreading in lingerie, including the slip and the teddy.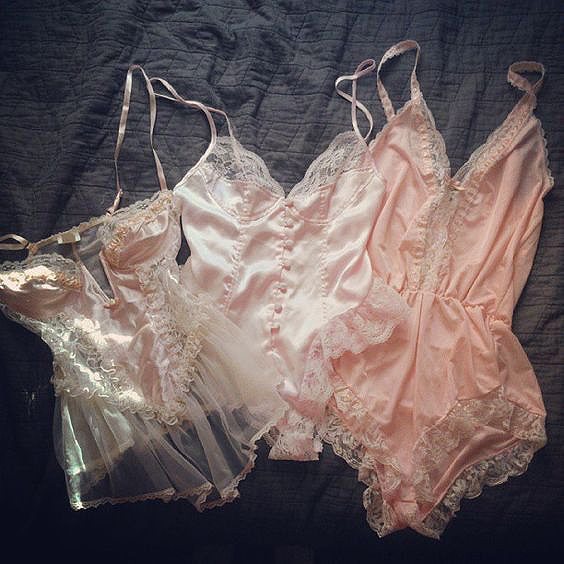 It wasn't until the 70s that the revival of lingerie took hold and expanded into what it has become today. Most consider lingerie sexy and alluring, designed to attract others. At the time, most of the lingerie was covered under clothes, quite a difference from today. Now lingerie is intricately woven into fashion wardrobes, meant to be seen, a viable element of outerwear. Multiple categories from sexy pieces to comfortable lounge styles in a plethora of fabrics drive the business.
Men and Lingerie
Typically, it's thought that men love seeing women in lingerie. And if you look at Hugh Hefner and his parties at the Playboy Mansion in the 1970s, you'd think this would all ring true.
However, there are lots of more recent stories of men who either don't know how to react when their partner undresses and reveals a sexy lingerie set or they don't react at all.
Lingerie often makes women feel and look hot, boosting, not only their sex appeal, but their self-image. It's common to hear women say they buy and wear lingerie for themselves. That is certainly a healthy approach to lingerie.
But what about men? Do they like lingerie?
The answer is "yes," but probably not as straightforward as one may think. Some men do not only like looking at lingerie on women; men also love to wear lingerie themselves. In some cases, they need lingerie. Is it a coincidence that the most read blog in the history of Lingerie Briefs is the 2012 article by Elisabeth Dale "What Happens When Men Develop Breasts?"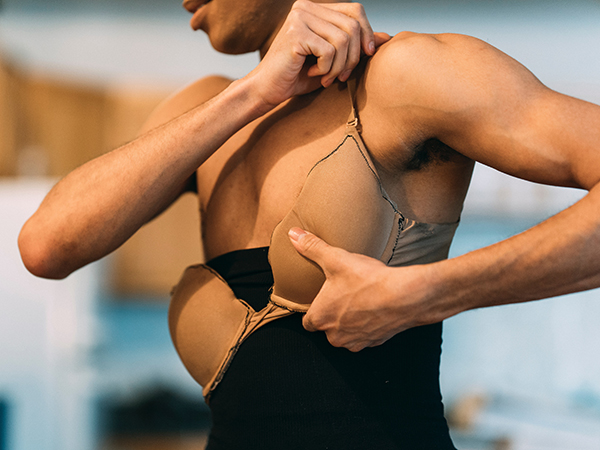 As gender roles have evolved, men's relationship with lingerie has evolved, as well. Yes, there are men that would be considered more traditional and enjoy looking at women in lingerie. In fact, there are sites to view models in their lingerie and micro bikinis. The traditional lingerie industry is still going strong.
With the growing acceptance of different gender identities and gender roles, the relationship between men and lingerie has opened more possibilities, allowing men to embrace lingerie in new and different ways than ever before.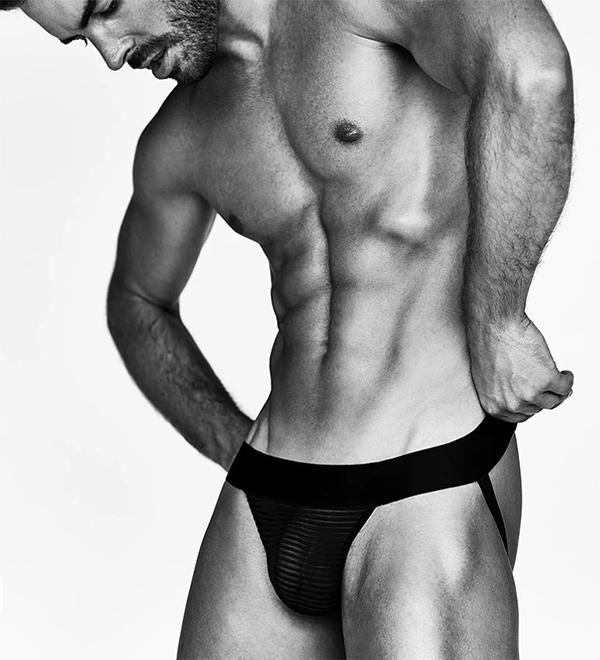 The Reinvented Relationship
There are now many sites catering to lingerie for men. Men can join in on the fun and wear things that make themselves feel good! For men that want more than traditional boxers, briefs, and bikini underwear, more and more companies are developing lines of male lingerie to fill a growing market.
While there may be some controversy around male lingerie since it is so new, men's fashion is ever changed as genders become more fluid. The concept is to offer men more choices than what have traditionally been quite limited and to expand their style into items that make them feel alluring.
The notion that men think about their bodies as much as women do is true. We all want to look good and looking good is subjective to our own tastes and desires. These new lines of lingerie allow men to shape their bodies and feel as sexy and desirable as women do.
If the idea of men's lingerie makes you curious, check out what's available and discover new ways to express and enjoy yourself!

The post Reinventing the Relationship Between Men and Lingerie appeared first on Lingerie Briefs ~ by Ellen Lewis.
Original source: https://lingeriebriefs.com/2021/12/09/reinventing-the-relationship-between-men-and-lingerie/