Lingerie Briefs ~ by Ellen Lewis – Lingerie industry experts & blog
BY ASI EFROS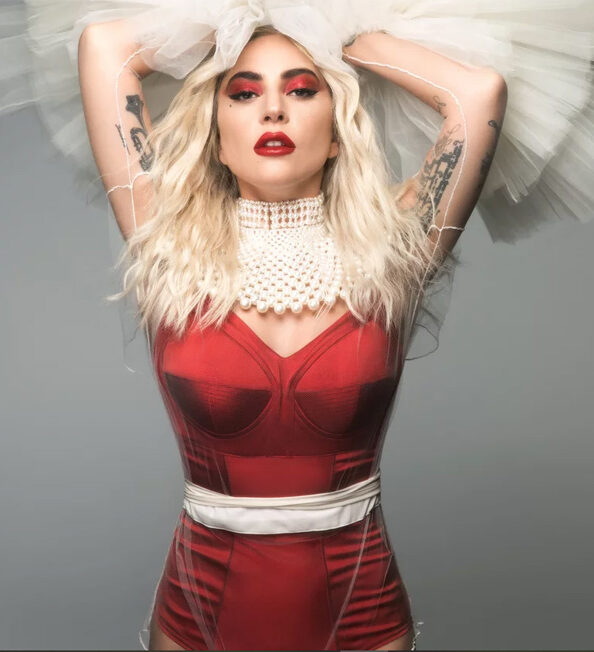 Lady Gaga wearing Satin Sculpt Bodysuit Red for Haus Labs Campaign (photo by Christine Hahn)
Andreea Badala, CEO and Founder of the iconic brand MURMUR, epitomizes a modern-day amazon, a woman warrior, with a seductive combination of inner strength and beauty. I met with Andreea at the Evolution Concept Show in New York and was immediately taken by her talent, passion, and expressive style.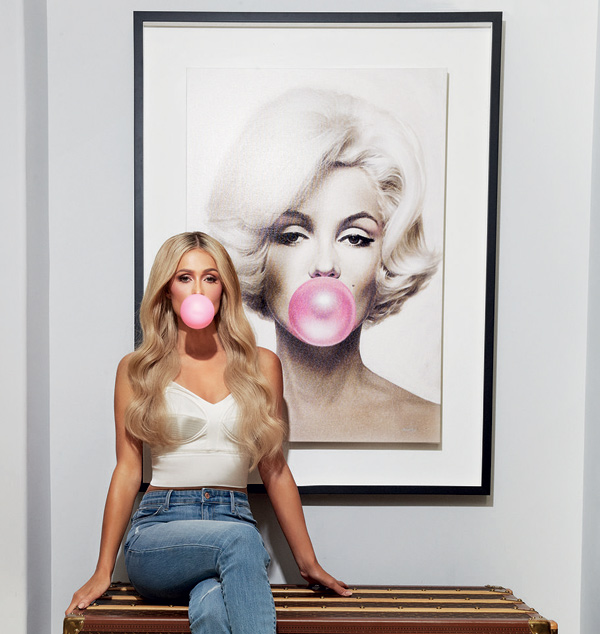 Paris Hilton wearing Satin Sculpt Bra Top for Cosmopolitan Spain
"I find endless sources of inspiration in the intimacy of lingerie and the delicate gestures of dressing and undressing. I translate it into pieces of clothing that can be worn in any place, for every occasion, and at any moment of the day or night. MURMUR bridges the world of lingerie and prêt-à-porter and blurs the lines between genres," said Andreea during our interview.
The brand was created in 2011. Two years later it became a go-to source for awe-inspiring on-stage and editorial apparel for celebrities like Madonna, Beyoncé, Lady Gaga, Dua Lipa, Paris Hilton, and Rita Ora.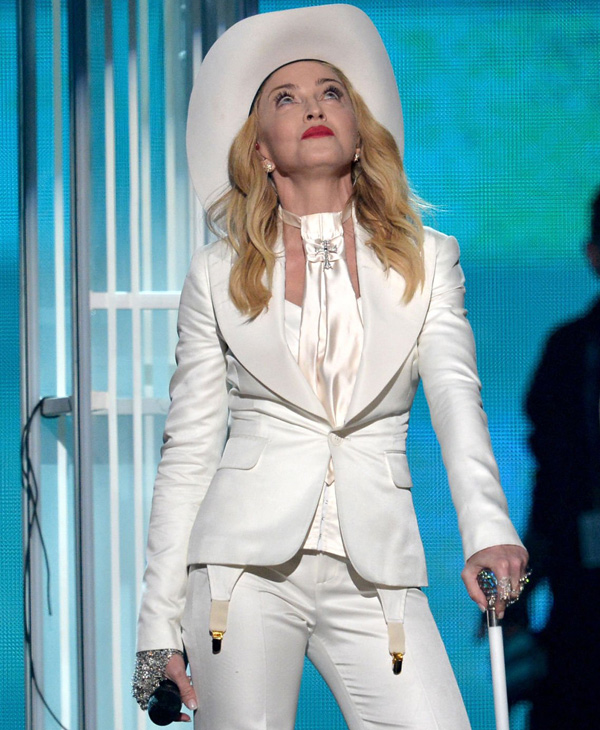 Madonna wearing Zest Corset for Grammy Awards (Photo by Kevin Winter/WireImage)
All stunning innerwear-outerwear pieces in the MURMUR collection are crafted in their own atelier located in Bucharest, Romania, and other local sites. The skin-loving high-end materials are sourced from ready-to-wear and lingerie markets in Italy and France and have become MURMUR's signature fabrics. The lingerie accessories are turned into fashion accessories. Rows of cleverly placed garter-belt clips and zippers uniquely adorn the pieces.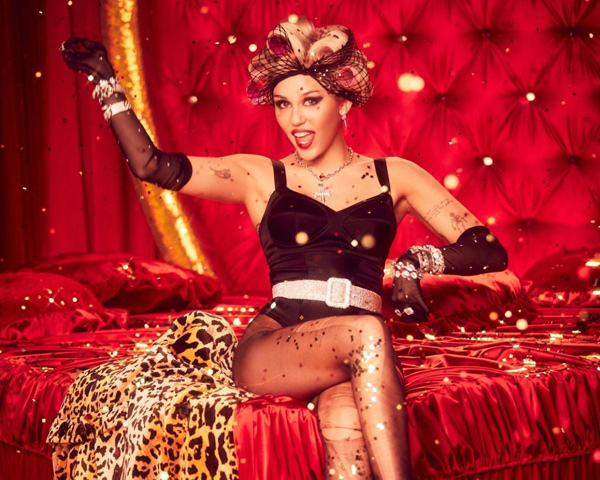 Miley Cyrus wearing Satin Sculpt Bodysuit Black for the iHeartRadio Festival
The Satin Sculpt Bodysuit is the brand's most iconic style. It is a precious atelier-made piece that enhances the natural shape of the woman's body with handcrafted retro-inspired bra cups in signature Italian stretch satin. A lingerie piece in and of itself, it also looks stunning when styled in ready-to-wear ensembles.
"I honored my fascination for lingerie and created contemporary pieces that can be worn both outside and inside. I love this dualism of the brand and I also love that each wearer curates it differently," mentioned Andreea.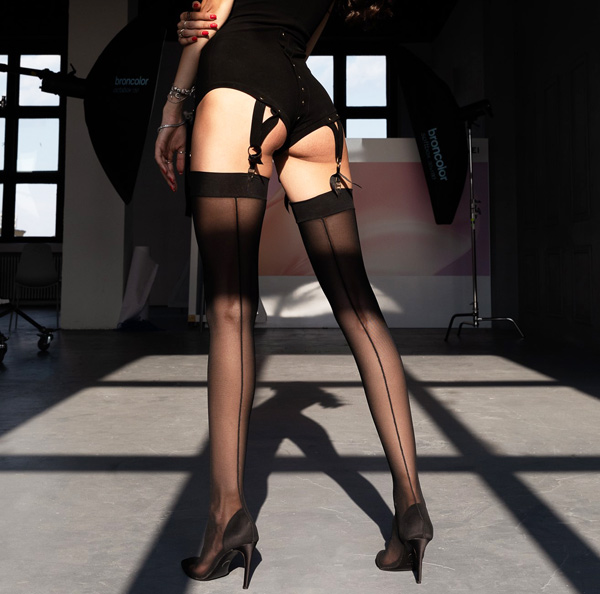 MURMUR – Hold-Up Boots
One of the truly unique pieces in the MURMUR collections is Hold-Up Boots—a  hybrid of legwear and footwear, which can be interpreted as boots inspired by hold-up stockings or stockings made out of thick mesh with a leather sole, high heels, and suspender belts. Thanks to the oh-so-sexy back seam, it is a must-have statement accessory for the late-night boudoir affair or an elegant day in the city!
Satin Sculpt Bra with its decorative seams and accentuated angular shapes, echos the nostalgic 50s fashion. When paired with any skirt from the MURMUR collection, it takes a life of its own as a modern contemporary dressing for a woman who is not afraid to express her individuality.
The hottest additions, Hedonic Bra Top and Hedonic Shorts in Fuchsia, are pieces from the New Summer Collection. They personify the deconstruction and reinterpretation of the iconic MURMUR Sculpt Bra Top.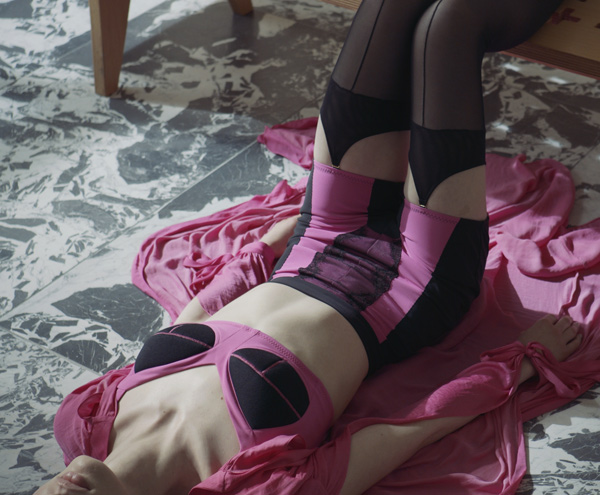 Hedonic Bra Top and Hedonic Shorts in Fuchsia
"From the moment I started the brand, I feel like I have a purpose beyond designing beautiful pieces for women. With MURMUR, I awaken women's femininity, I challenge them to see themselves differently, to seek and cherish their sensuality. Wearing MURMUR is about how YOU, the woman wearing it, feel. It's like a high heel that gives you greater posture and confidence to walk the room."
The MURMUR showroom, which also houses the famous Signature Atelier, is situated in the opulently decorated mansion in the heart of Bucharest. It offers private and special shopping events like Aperitivo & Fitting, as well as curated music, food, drinks, and a coquette garden. It's a place of lust and indulgence where visitors can see, touch, feel and experience MURMUR's collections with all their senses.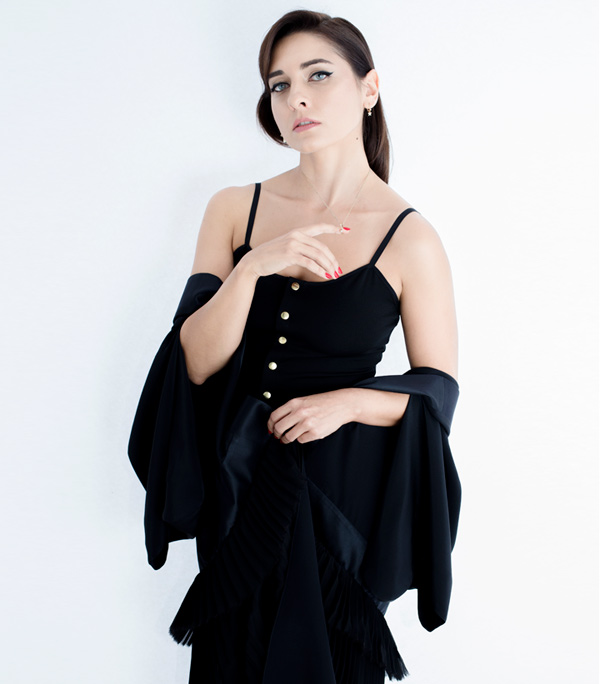 Andreea Badala, CEO/Founder of MURMUR
"I see the future of MURMUR being recognized internationally as a brand that speaks about women. It's the time when we, women, express femininity without being vulgar, undress just a bit and let people discover us gradually, tease but always keep the mystery alive," concluded Andreea.
To learn more about the MURMUR brand and its transformative clothing, visit MURMURstore.com
Enjoy a 15% discount with the code LINGERIEBRIEFS15 at checkout on MURMURstore.com (valid until the end of June 2022)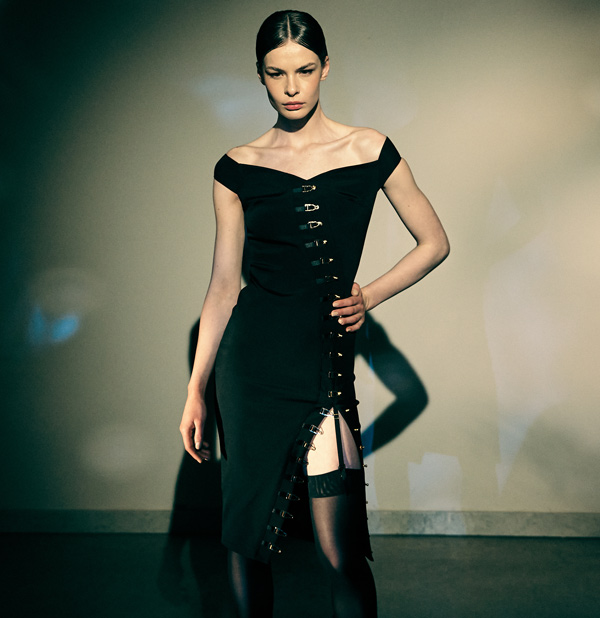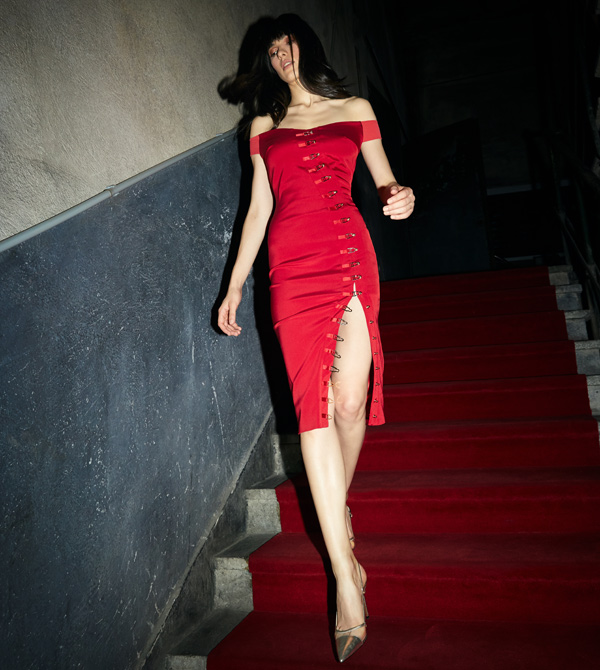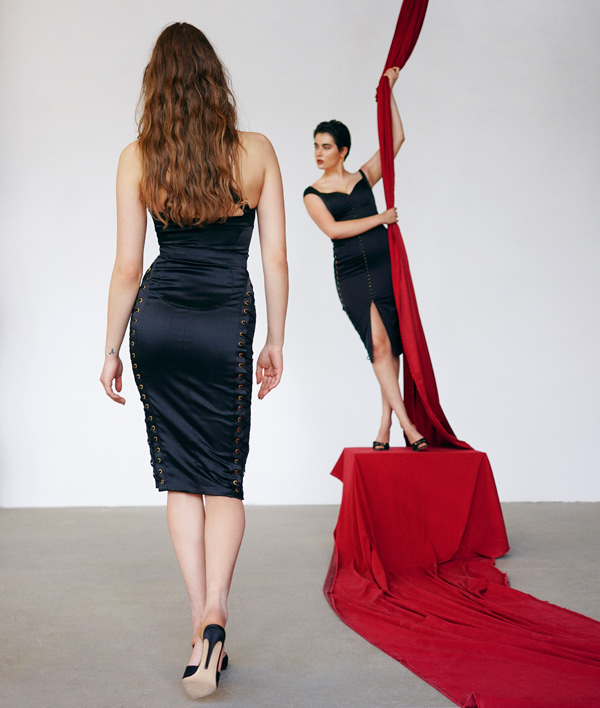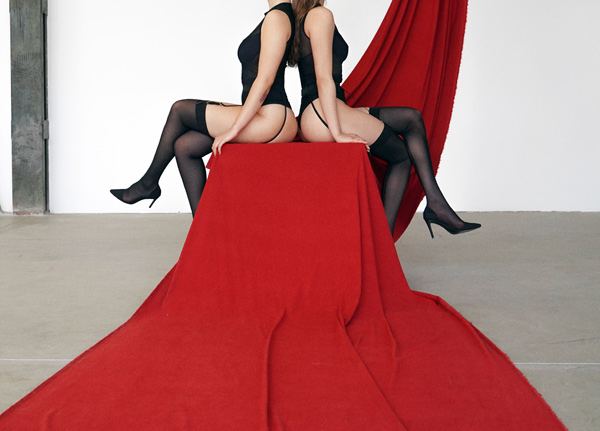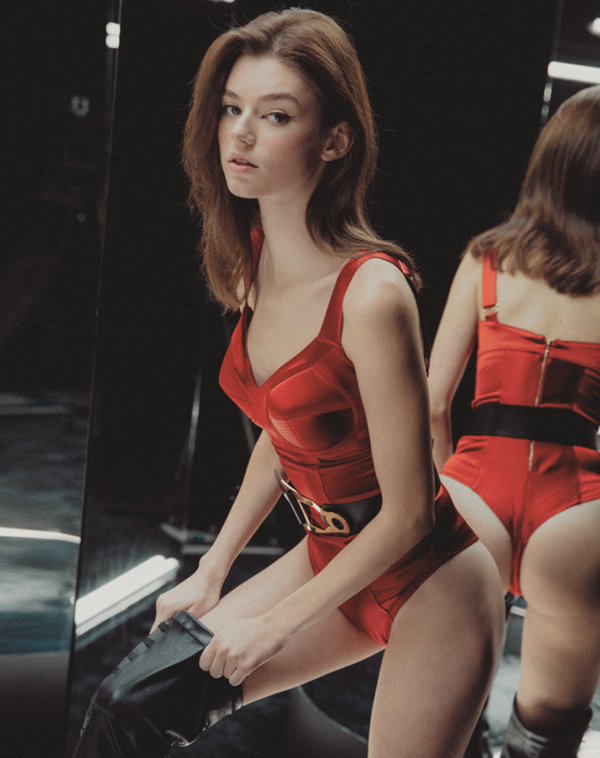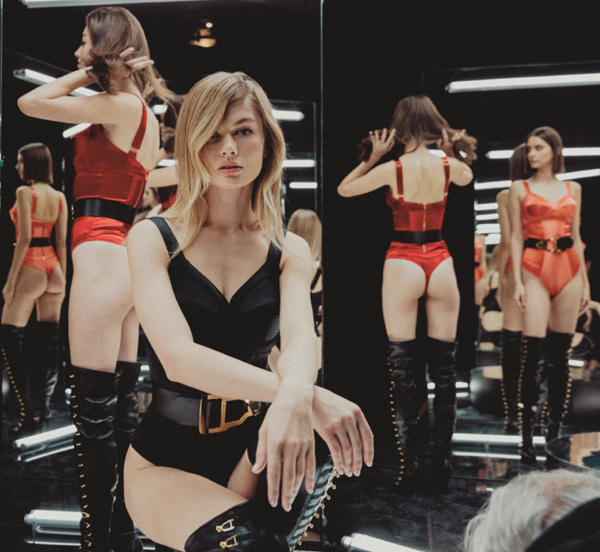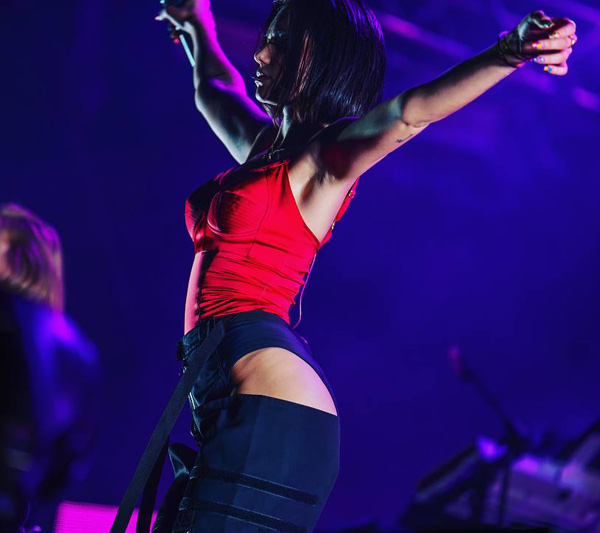 Dua Lipa wearing Satin Sculpt Bodysuit at Sunny Hill Festival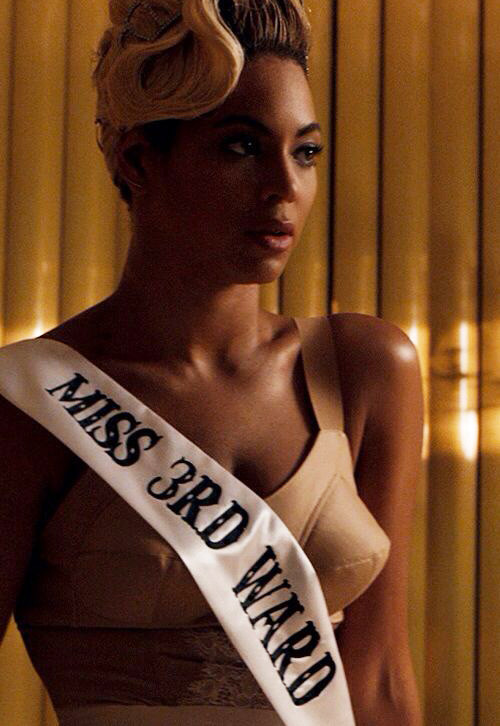 Beyonce wearing Serpent Leopard Bodysuit for the music video Pretty Hurts
(Parkwood Entertainment/Columbia)
Contact:
Andreea Badala, Founder/CEO of MURMUR
Website: www.murmurstore.com
Email: andreea@murmur.ro
Instagram: @murmurclothing
+40 722 618 909
Find the newest Summer Collection at the trade shows in:
Paris – Salon de la lingerie – Exposed – 18

th

-20

th

of June

New York – Evolution Concept Showroom – 30

th

of July- 1

st

of August

Los Angeles- Evolution Concept Showroom – 14

th

-15

th

of August

New York Fashion Week – 18

th

-20

th

of September

Paris Fashion Week – 29

th

of September – 2

nd

of October

See more articles by Asi Efros

The post MURMUR – Iconic Brand that Bridges the Worlds of Lingerie and Prêt-à-porter appeared first on Lingerie Briefs ~ by Ellen Lewis.
Original source: https://lingeriebriefs.com/2022/05/25/murmur-iconic-brand-that-bridges-the-worlds-of-lingerie-and-pret-a-porter/#utm_source=rss&utm_medium=rss&utm_campaign=murmur-iconic-brand-that-bridges-the-worlds-of-lingerie-and-pret-a-porter