Lingerie Briefs ~ by Ellen Lewis – Lingerie industry experts & blog
By ELLEN LEWIS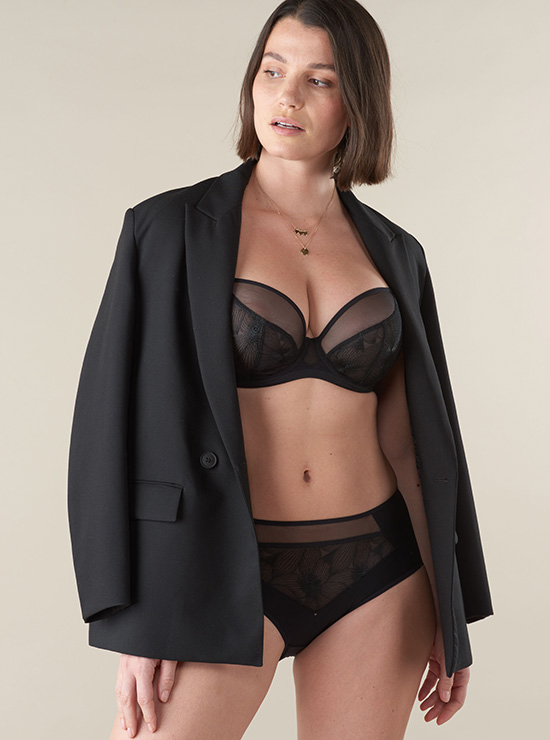 When I heard that Maison Lejaby is revitalizing their Elixir Lingerie brand for Fall 22, I was very excited. I have a special place in my heart for this beautifully crafted French line specifically targeted to large breasted women.  My very first "pretty" bra that actually supported me was a delicately embroidered navy-blue three-part Elixir style in a 36 G. I have a pleasant memory, at least 5 years ago, of being asked by a friend which bra brand I was wearing under my sleeveless navy linen sundress. She was intrigued by the gorgeous detail on the straps that quietly peeked out. For me, this query was a fashion coup. Large-cupped ladies have been design stymied for years apropos their bras. The technical expertise necessary to support and sustain comfort in bras fitting bigger cup sizes must be combined with an innate grasp of feminine sensuality. This is not an easy task. That is why I am positive that Elixir is back to reclaim its status in this much underserved market.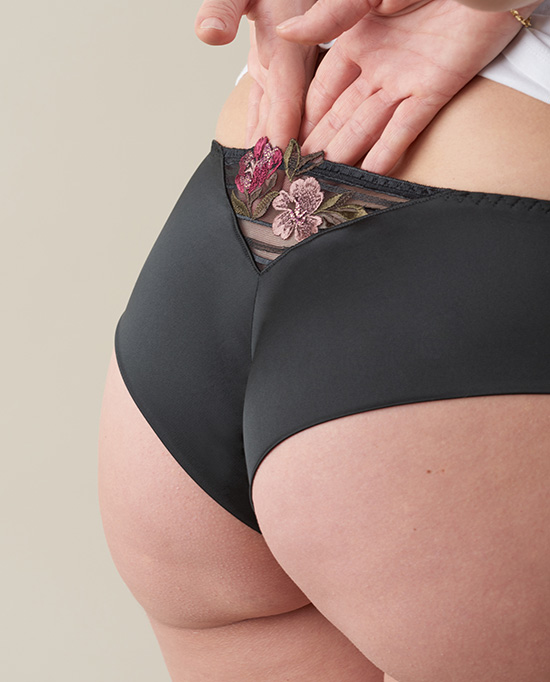 Sensualité
Elixir will launch with 5 different collections: Sensualite, Nudite, Explosion, Tentation, and Essence. Incorporating responsive laces, supportive embroideries, free cut knit fabrics and satinette backs, Elixer utilizes materials specifically engineered to flex, lift and conform a curvy torso. Available in 8 lush colors and fitting a range of sizes from 30-46 bands, C-H cups and XS- XXXL I can't decide which shape to try. Here is a preview.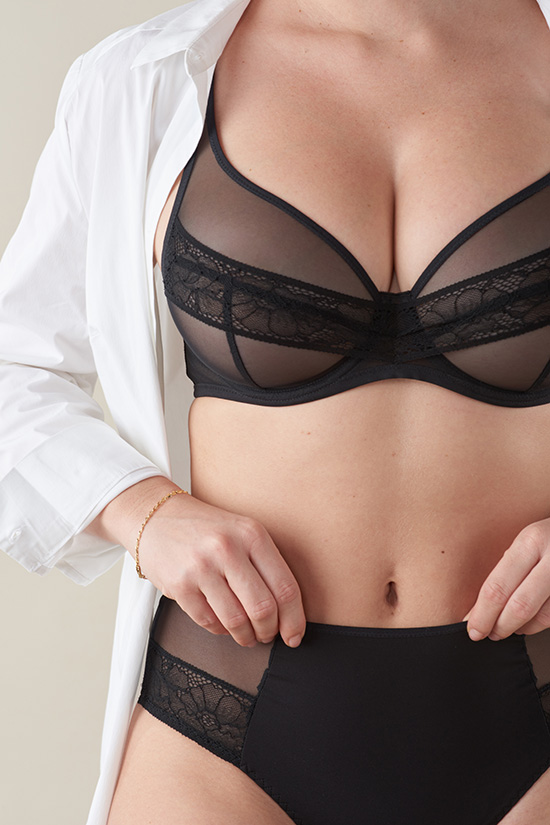 Nudité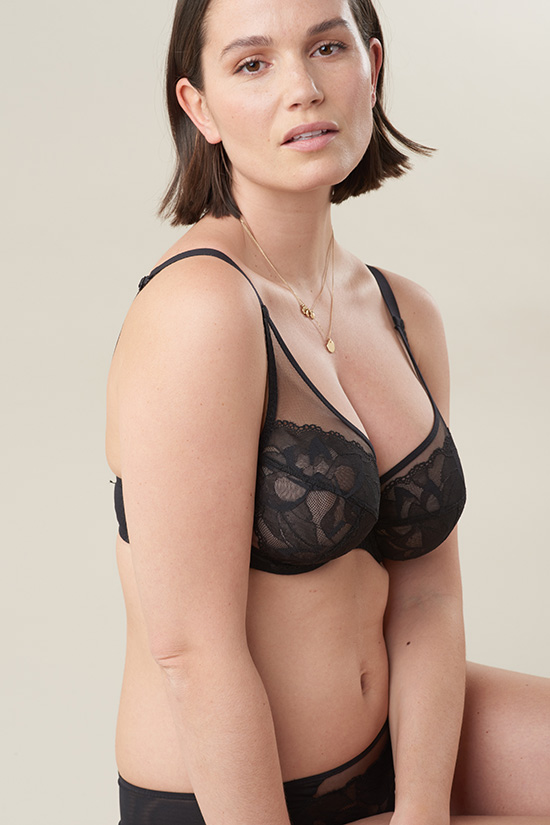 Tentation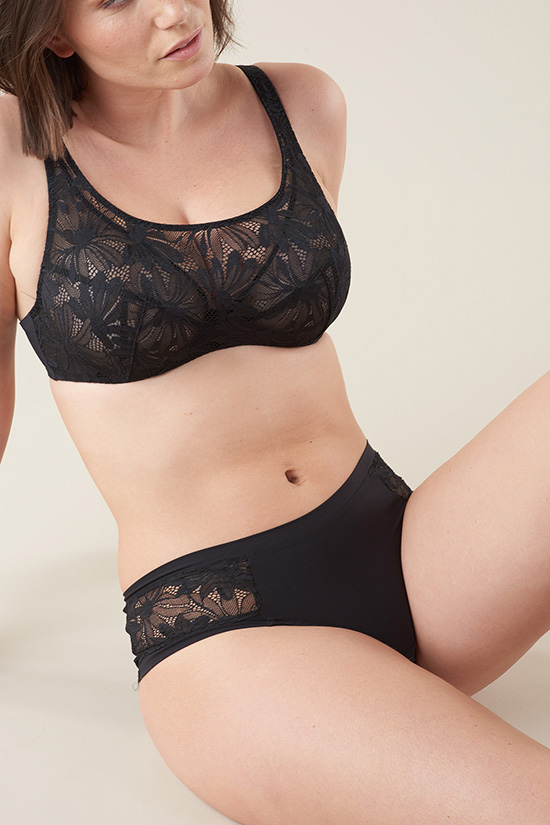 Essence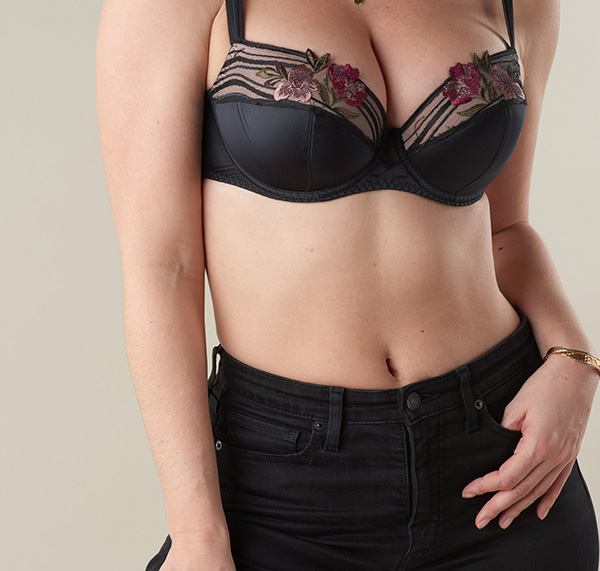 Sensualité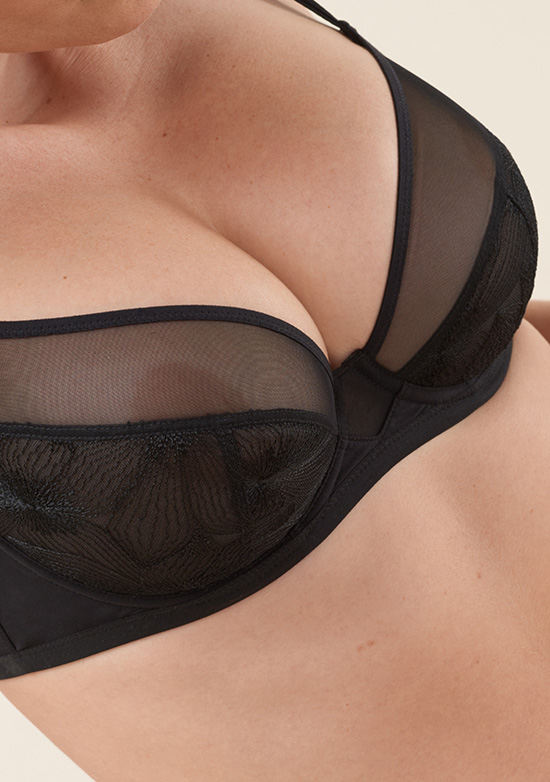 Explosion
See More Maison Lejaby Collections in Their Spotlight

The post Maison Lejaby Revitalizes The Elixir Lingerie Brand for A/W 22 appeared first on Lingerie Briefs ~ by Ellen Lewis.
Original source: https://lingeriebriefs.com/2022/02/17/maison-lejaby-revitalizes-the-elixir-lingerie-brand-for-a-w-22/