Lingerie Briefs ~ by Ellen Lewis – Lingerie industry experts & blog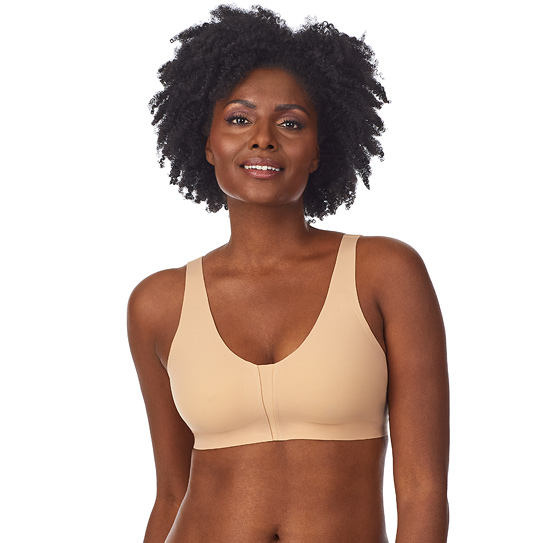 Le Mystere's new Smooth Shape Minimizer is a modern, unlined wireless smoother with stitch free technology and a clean, streamlined aesthetic. Designed with soft, sueded matte microfiber with the perfect amount of stretch and recovery. The high content of spandex allows for fit flexibility across a range of sizes. As part of the Smooth Shape collection, a unique die-cut mould is used that is created for each side of the bra, much like a special mould is made for a foam pad.
The outer perimeter of the mould is heated, which then cuts the bra silhouette while simultaneously moulding the cup shape and sealing the edges of the 2-ply micro fabric.… Read More
The post Le Mystere Launches Smooth Shape Minimizer Bra appeared first on Lingerie Briefs ~ by Ellen Lewis.
Original source: https://lingeriebriefs.com/2022/06/16/le-mystere-launches-smooth-shape-minimizer-bra/#utm_source=rss&utm_medium=rss&utm_campaign=le-mystere-launches-smooth-shape-minimizer-bra