Lingerie Briefs ~ by Ellen Lewis – Lingerie industry experts & blog
By ELLEN LEWIS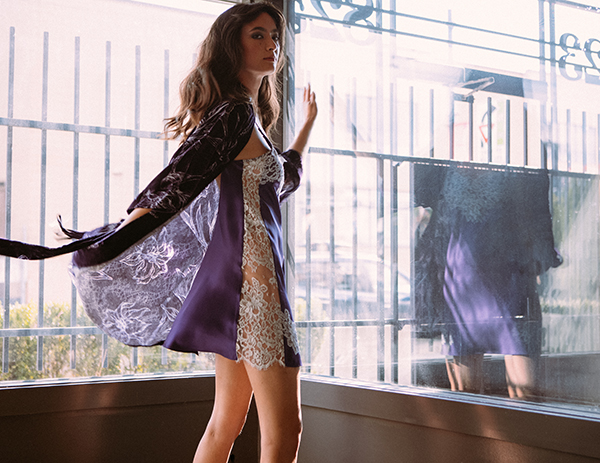 Recently, I took a trip to the Met Cloisters in NYC. The venue is not new to me but having just finished the biography of John D Rockefeller and reminded of his son's obsession with medieval art, I was anxious to see, once again, the renowned Unicorn Tapestries. The confluence of grandeur, dignity, and ambition represented by this proud bastion perfectly captures the complex character of this famous family. I took a lot of notes at the museum.  I never know when such an experience will spark an idea for a Lingerie "Brief".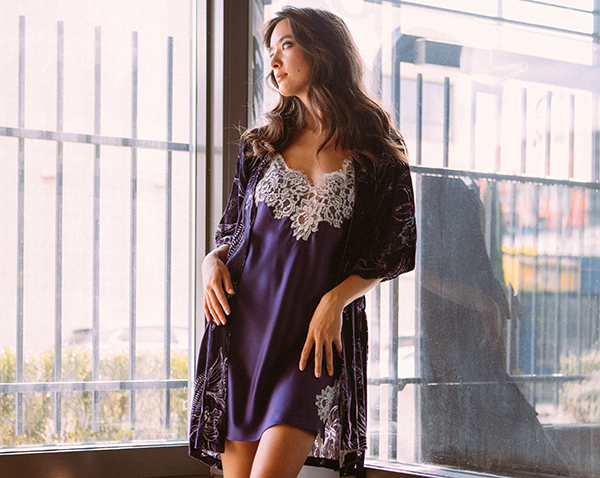 This time it was Christine Lingerie's Holiday 2021 iteration of their beloved Faberge kimono in purple passion, available S-L. This rich brand icon constructed in a silk /rayon devoré velvet with an original burnout motif is reminiscent of the luxurious tapestries of ancient nobility. Printed with a silver pattern on the inside, the fabric creates an intricate and elegant pattern as it ebbs and flows around the body. It coordinates perfectly with Christine's 100% 19mm silk Diva chemise. Lavishly appliqued in a soft silver Chantilly lace cutouts, it is sized PS-XL. These designs are gallery worthy, exquisite examples of lingerie art.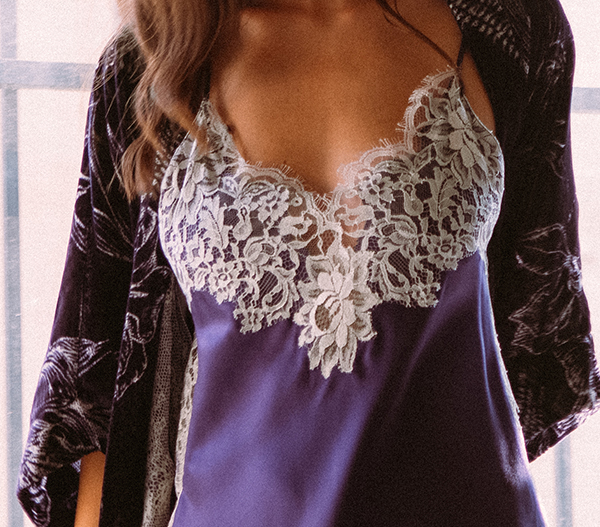 "It's Not What You Look At That Matters, It's What You See"
Henry David Thoreau
Click Here to see more posts about Christine Lingerie

The post Christine & The Art of Lingerie appeared first on Lingerie Briefs ~ by Ellen Lewis.
Original source: https://lingeriebriefs.com/2021/11/26/christine-the-art-of-lingerie/